- Group Music Lessons for Young Beginners -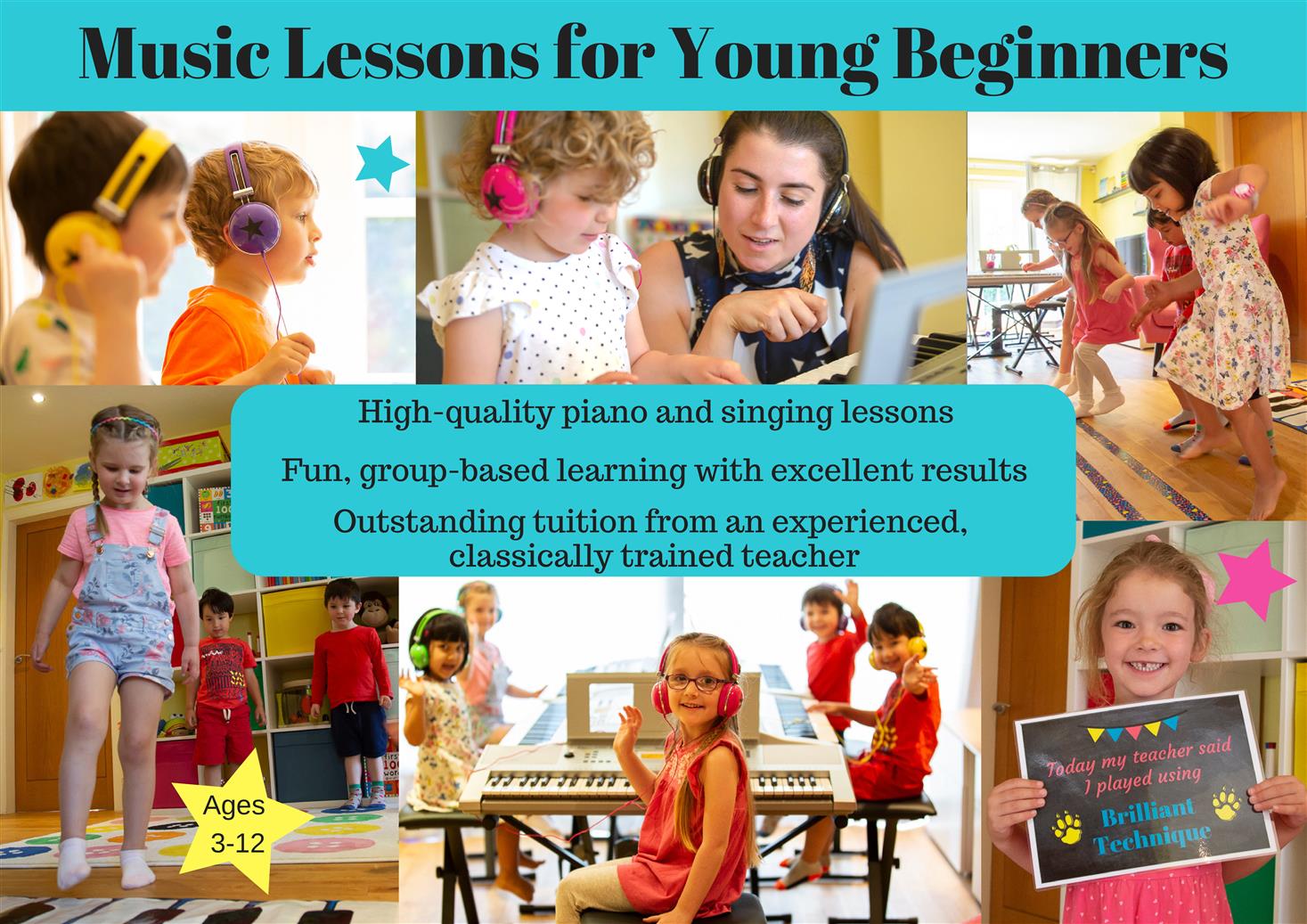 To find out all about our Group Music Lessons and the benefits of them, please read our infographics.
Zoom in on the text to read in detail.


Fees: £60 per month
(£15 per child per hour session.)
Sign up here to book your child's first lesson, or if you have any further questions,
send a message using the Contact Form.
- Frequently Asked Questions -
What age is a "Young Beginner"?
Group Lessons work best for students aged 3-14. Once your child starts Grade 3, it will be more effective to replace or supplement with one to one lessons.
How many children are there per group?
Sizes vary from 2-6 students depending on scheduling.
How much is it and how do I pay?
Lessons are £60 per month average out at £15 per hour session (55 mins + handover time). Lessons are to be paid monthly in advance via bank transfer or standing order.
I'm happy to pay more- would my child be better off having individual lessons?
Only if they are already at an Intermediate or Advance level on an instrument- the research shows that Young Beginners make much quicker progress when learning in a group. Please see 'What are the Benefits of Group Music Lessons' Infographic above for more information.
How do you make sure that all students are making progress?
As Phillippa is a fully qualified classroom music teacher and Head of Music in a school, she is accustomed to working with class sizes of up to 30 students, often ranging from complete beginners to Grade 8 on many different instruments! Her track record of Outstanding teaching and results, proves that she can differentiate expertly to ensure every single child is reaching their maximum potential.
Can my child and their friends have an exclusive group lesson together?
If there are a minimum of four students and the availabilities will allow then yes, this can be arranged.
What about doing grades?
Students in Group Lessons can work on graded examinations in Piano and Singing. In the two weeks leading up to their exam, students often like to book in an extra private lesson or two for some extra support. This works effectively up to Grade 3 when they may decide that regular individual lessons provides the best progress.
When do the classes run?
Classes run every week including school holidays with the exception of Christmas, Easter and Bank Holidays to ensure the students' progress and confidence don't deteriorate.

Sounds great- where do I sign up?
Sign up here to book your child's first lesson, or if you have any further questions, get in touch using the Contact Form.