The 'PJC Practice Champion' Rewards Scheme
Saturday, April 30, 2022 | News
The 'PJC Practice Champion' Rewards Scheme.

I am so excited because after months of planning, tomorrow (May 1st 2022) I will be launching the brand new 'PJC Practice Champion' Reward Scheme.
At their upcoming lesson, every student will be receiving a blue booklet with a chart inside. By collecting stamps on their chart, students can earn increasingly exciting prizes such as stickers, sweets, musical stationary, certificates, musical jewellery, sheet music of their favourite songs, manuscript books to write their own music, and even a trophy.
They can earn their stamps through the practice and theory exercises that they do at home, receiving a keyboard stamp for every day they practice the minimum recommended time, a clock stamp for every day they practice double the minimum recommended time, and a stave stamp for every day they do one of the suggested theory exercises. They therefore have the potential to earn up to 21 stamps per week!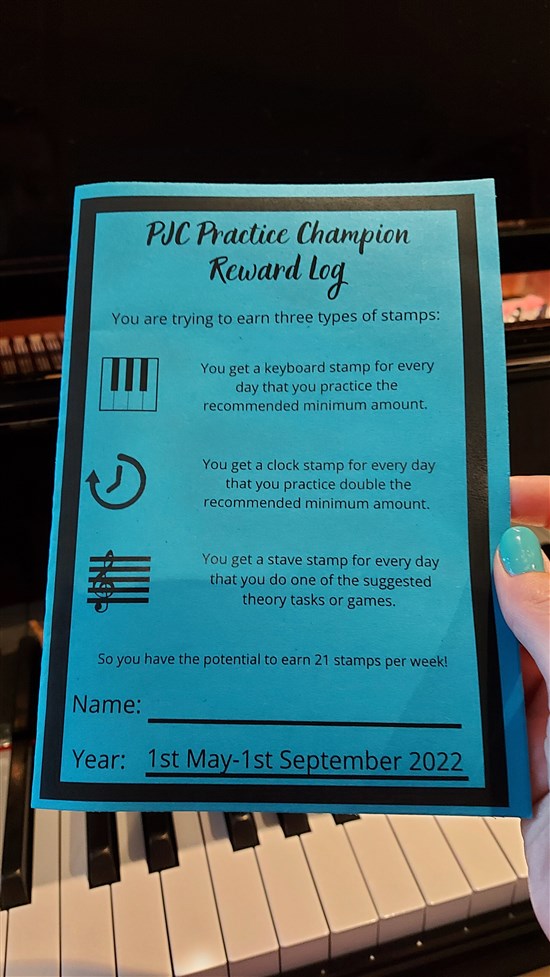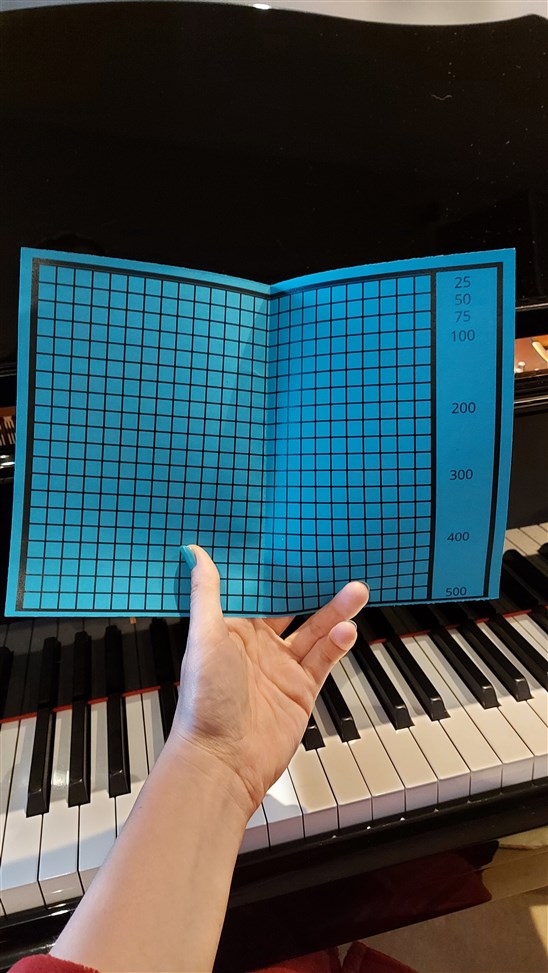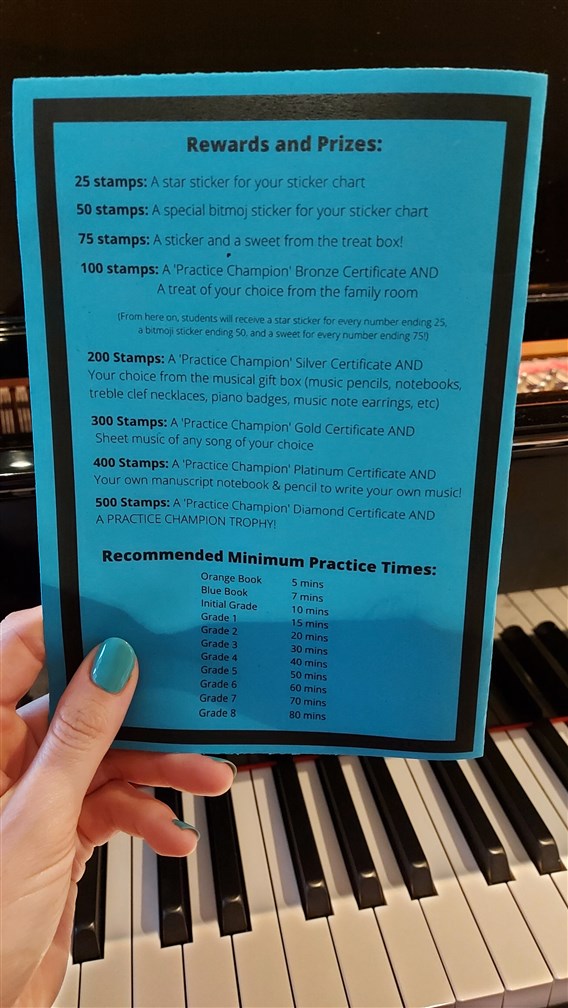 You can log their practice time either through the practice log on our online portal, or just via a quick WhatsApp message to me before their lesson each week. They will then receive their stamps in lesson. N.B. This is all honesty based, and we ask parents to do their best to make sure that students are truthful about their practice time in order to inspire them properly.
Our PJC Practice Champion will normally run from September to September. This is to ensure that students continue to be inspired over the August Holiday to keep up their practise, knowing that prizes and awards await them in September when they return to us! Our first Practice Champion chart will run from 1st May 2022 to the 1st September 2022.
In order to make practising at home as exciting and easy as possible, I have also produced a Piano Practice Sheet and a Theory Exercises Sheet for the Orange Book, Blue Book, and Intermediates Stage of our PJC Programmes. These have been included as PDFs instead of print outs as there are lots of links to our PJC Piano Practice Guide for Parents Videos, and many online quizzes in order to make our students' practice more interactive. These will be sent in an email to parents as well as being available on our online portal under 'Online Resources'. Feel free to print these out if that is easier for you and your child.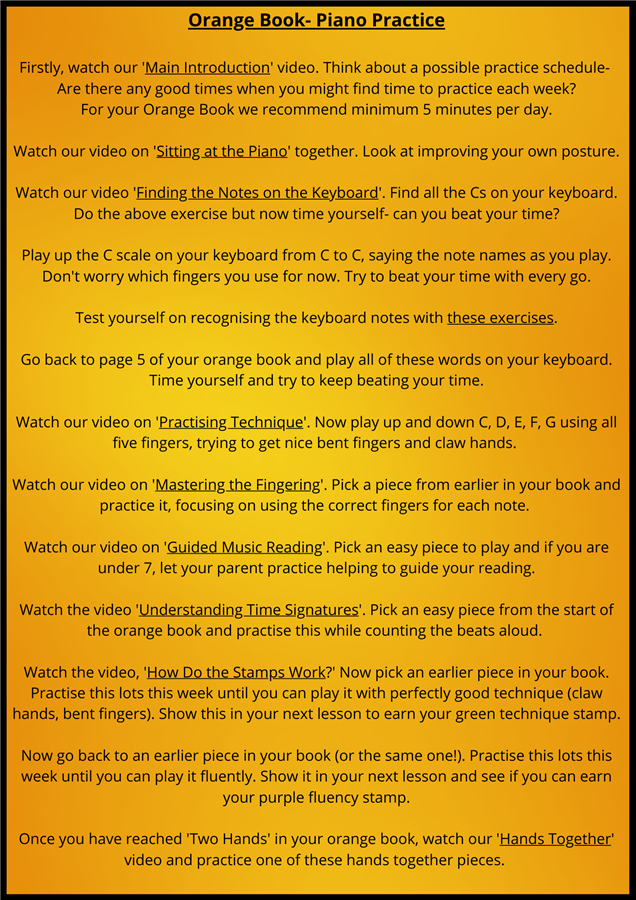 One example of the Practice Suggestions Sheets.
Orange Book- Stage 1.
I hope to send out some more information regarding the project over the next few weeks, including a video to entice your children with what they could win, and an FAQ. So if you do have any questions about how this is meant to work, please do get in touch!
I hope you find this useful and your children are inspired and enthused to progress their learning to the next level!
Take care,
Phillippa ♪