The PJC 'Fast Track' Programme
Monday, August 24, 2020 | Progress
The PJC 'Fast Track' Programme
One of the most frequently asked questions from our parents is how best to support their child with their practice. At PJC, we are so committed to providing outstanding progress for our students at fantastic value for money, and are always looking for ways to further increase the rate at which our students improve. After 6 months of trial runs with selected students and parents, we are delighted to announce that from September 2020, we are officially launching our PJC 'Fast Track' Programme. This package works in addition to our Young Beginners Programme, and is designed to provide an opportunity to accelerate the progress of our Young Beginners at an even quicker rate by providing bi-weekly support for students and their parents to help with their practice at home!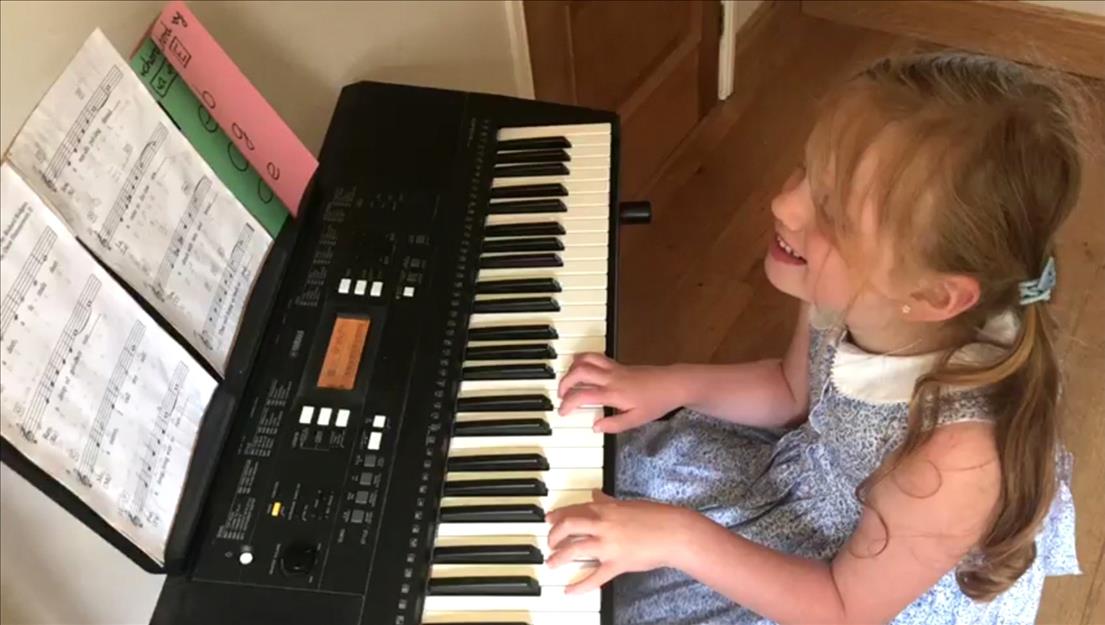 How Will the Fast Track Programme Improve Progress?
The PJC Fast Track Programme improves student progress in three different ways:
1)
It provides expert support and feedback twice weekly.
Students can send audio or video recordings of their practice up to twice a week, and receive feedback on these pieces within two days. Specific areas of weakness or any errors can be addressed, and PJC can use this to inform their planning for the student's next lesson.
2) It allows students to move through pieces at home.
If a student sends a recording of a piece played well, they can have their pieces 'ticked off' at home, meaning they can move quicker through their books because they are not having to wait till their next lesson to get their pieces approved and stamped. This means they can spend their subsequent lesson learning next steps instead of spending time demonstrating what they have practiced.
3) It encourages regular and consistent practice in our students.
Students are motivated by the frequent deadlines, and by the regular encouragement they receive with their practice. Students and parents alike can ask for specific and focused help on any areas they are struggling on.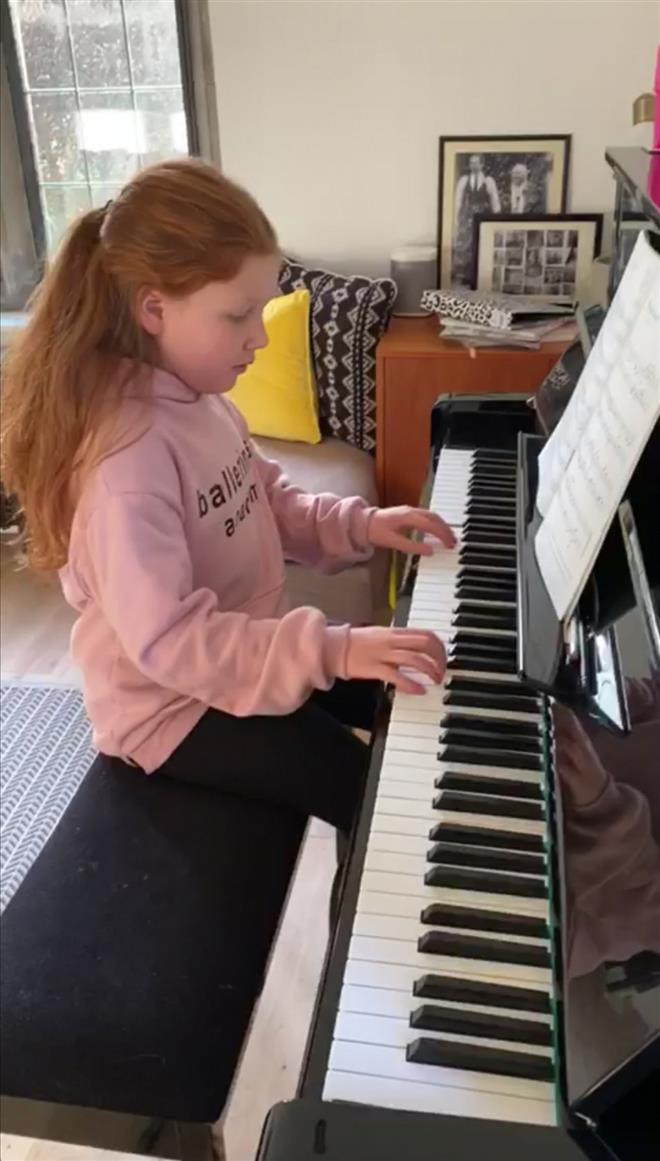 How much quicker is the progress they will make?
In the sixth month trial run, students progressed up to three times quicker than those on the Young Beginners Programme alone.
The fast track is paid monthly on the 1st and costs £16.50 per month.
Who should be joining the Fast Track Programme?
Any student who has already reached their Initial Grade, Grade 1 or higher in either singing or piano, and any student who wishes to progress through their first two piano books and reach their ABRSM even quicker.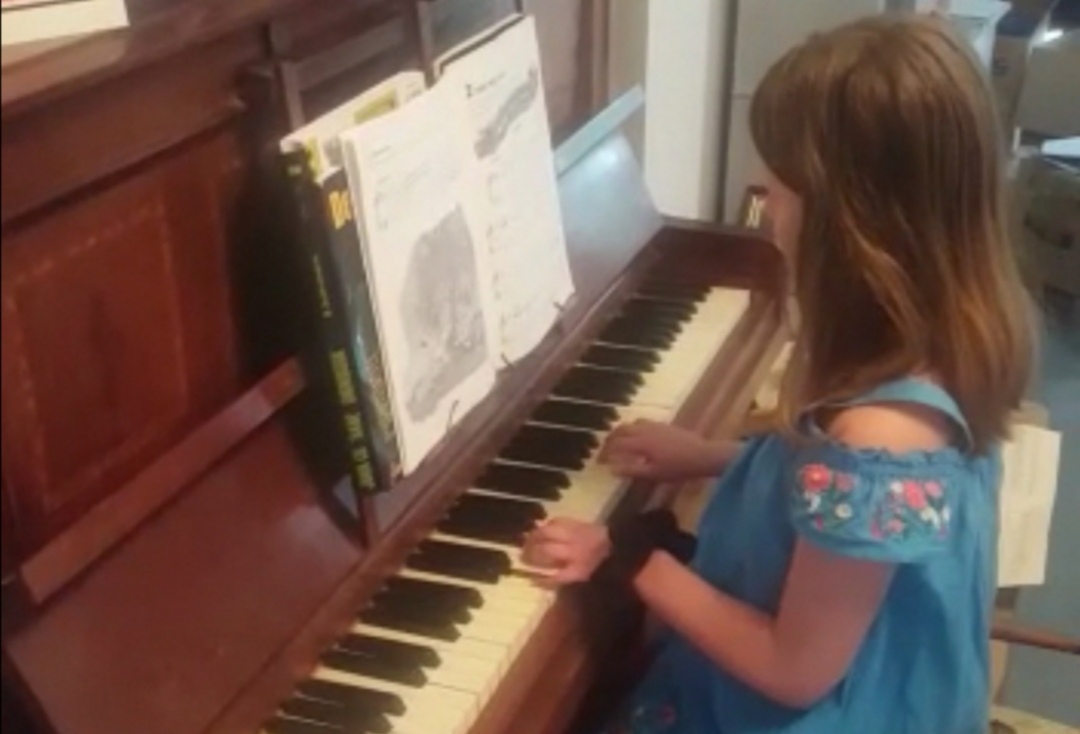 How does this help students who are working towards ABRSM Exams?
Our Fast Track Programme applies to both Singing and Piano Grades. As the pieces get more difficult, students have the opportunity to check in twice during the week with any queries, or ask for help with any difficult passages. It is also an excellent opportunity to showcase what I have asked them to work on in the previous lesson, and the feedback can then include instructions to tackle further specific sections of the piece. It also provides the ability for the student to demonstrate anything they have been working on that they do not get time to show during lesson time.
For Singers specifically, students would need to be able to record themselves singing both unaccompanied and with the backing tracks I have recorded on the online portal.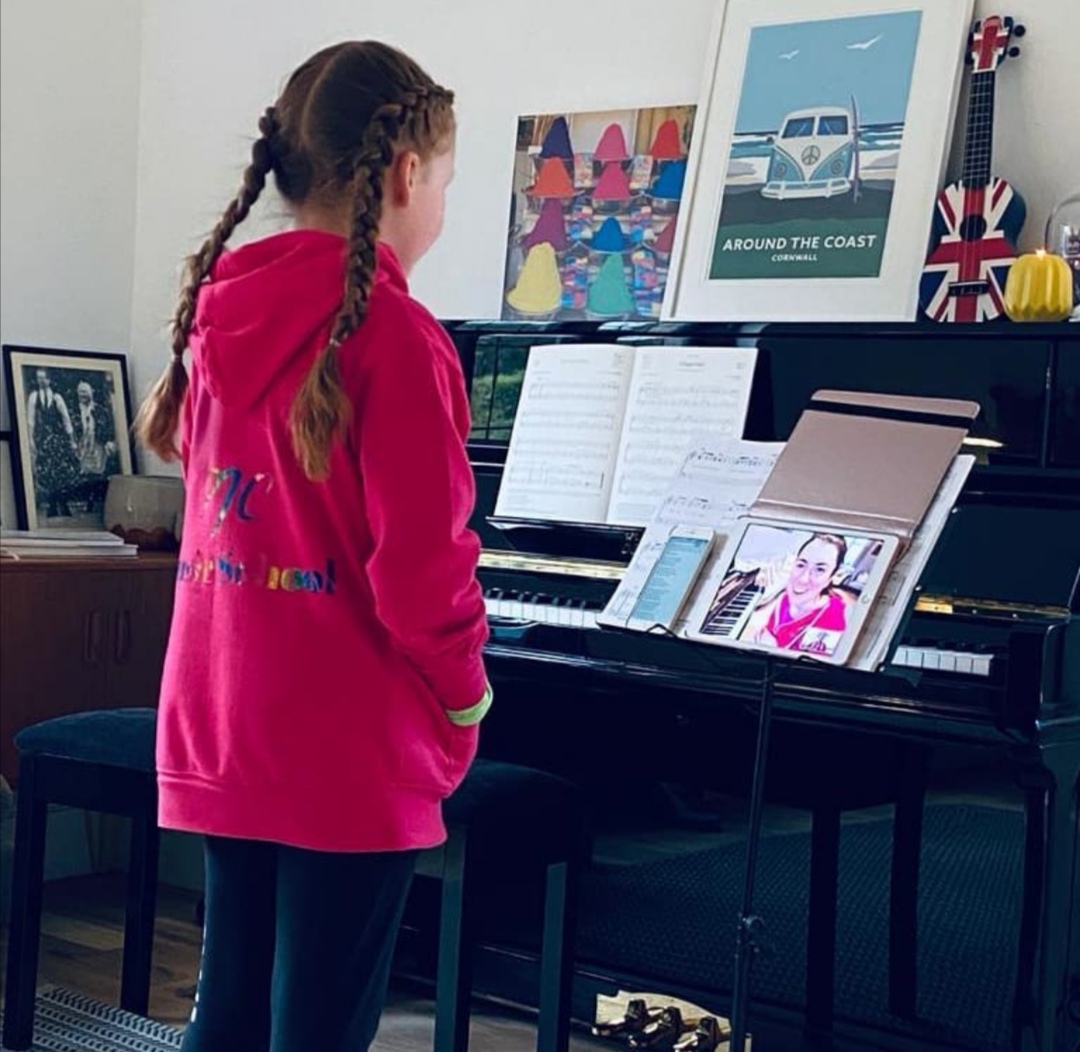 I am working on ABRSM Grades in both Singing and Piano, how will that work for me?
Students have two opportunities for feedback weekly and can decide how they wish to use them (e.g. one for signing, one for piano, or two for singing and none for piano, or different each week depending on their need). Alternatively, you could sign up for twice weekly for both singing and piano.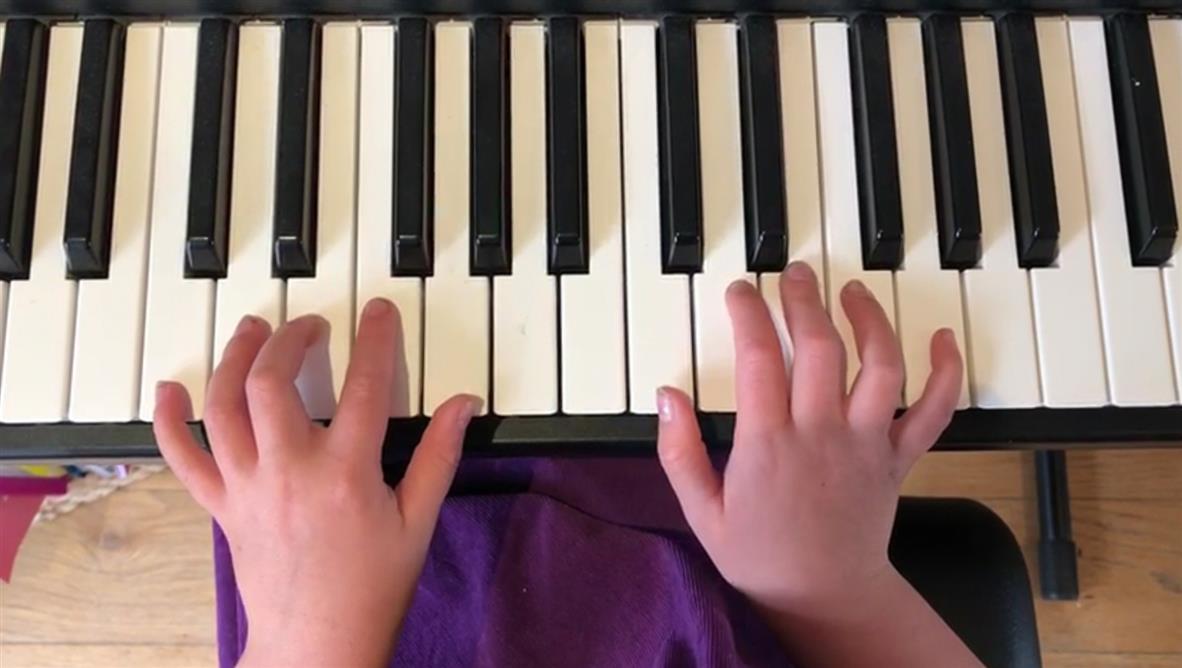 Is there anyone that isn't suitable for the Fast Track Programme?
The Fast Track Programme will likely not be value for money for any student who:
1) will not be able to practice at least twice a week on most weeks.
2) does not have the ability to record their playing or singing and send it each time.
3) is under the age of seven and does not have a parent sitting and helping them when practising.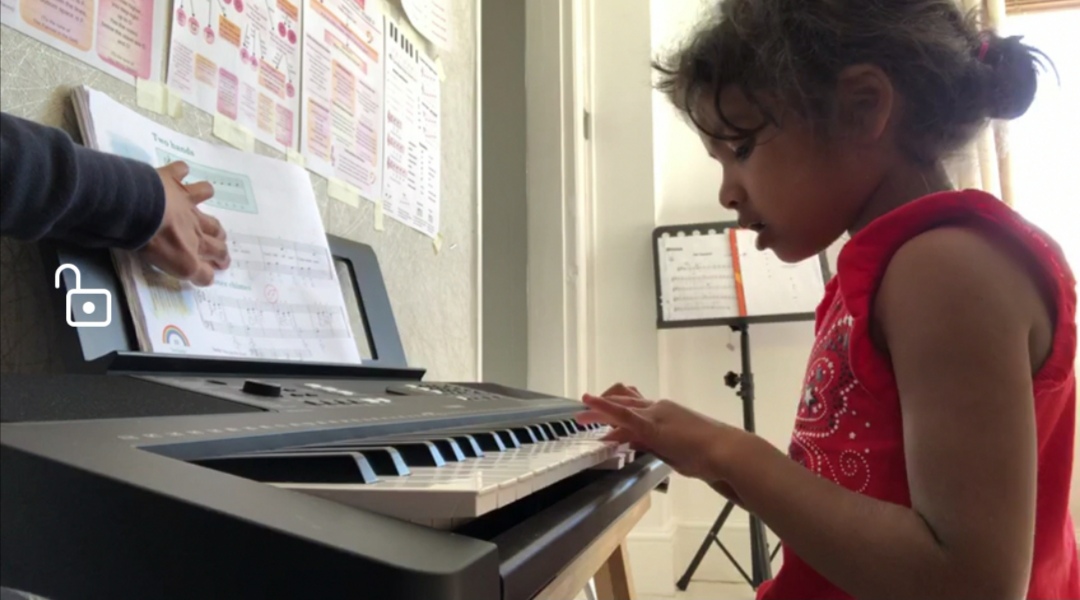 If I don't sign up, does this mean you don't want me to send videos of my child playing or singing?
It most definitely does not mean that!! I love nothing more than seeing snippets of our students practicing at home and I want this to continue! It just means I won't be able to provide the level of feedback as those on the fast track programme.
Logistically, how will this work?
You or your child will send me their audio or video recording either via WhatsApp. PJC will respond within two days. The format the feedback takes will change depending on how best to help the student, it may be written, audio, video or may include a photo or link to something external.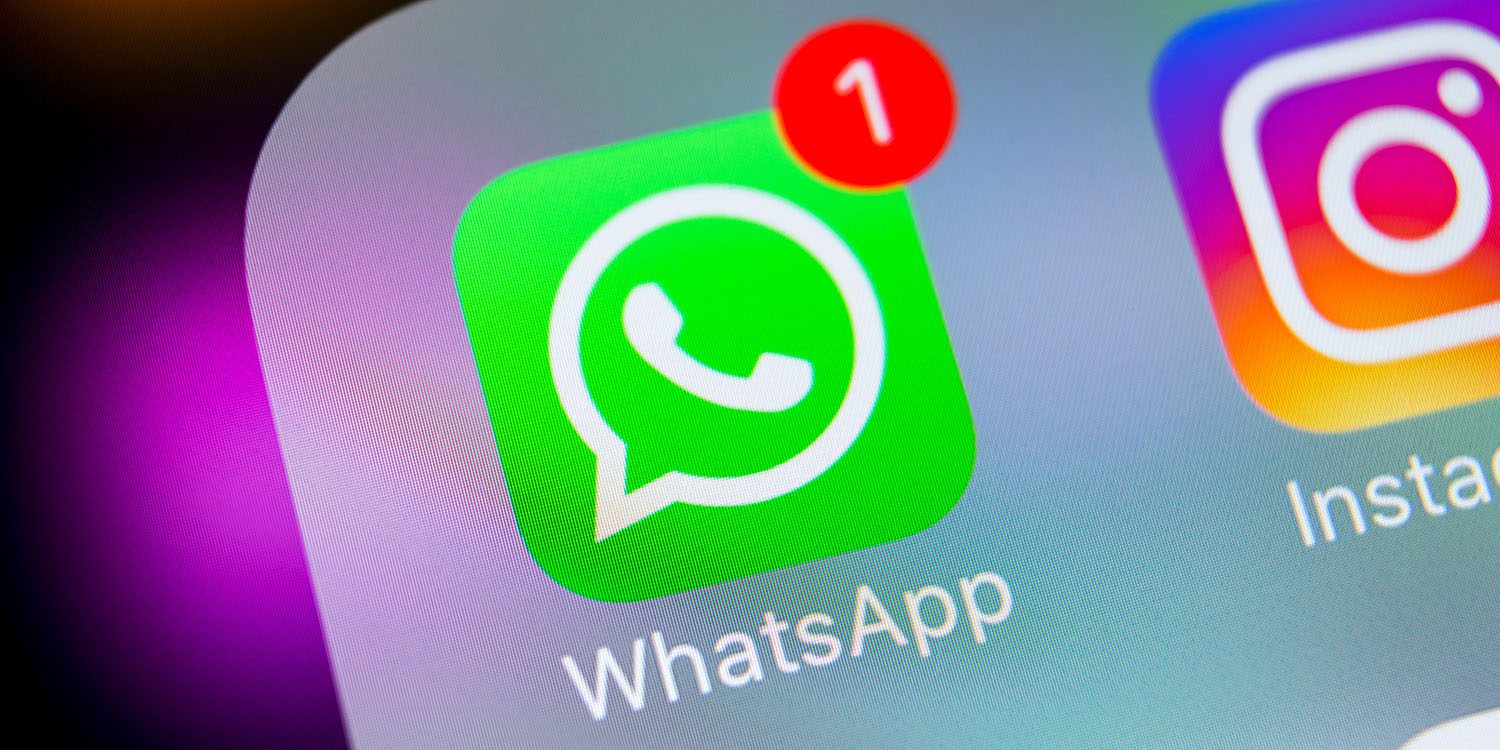 If you want to take part in the Fast Track Programme, you must commit to paying for the month ahead, but you can cancel this service at any time, there is no notice period.
Just send us an email and we can add them to the Fast Track Students list and adjust your invoices.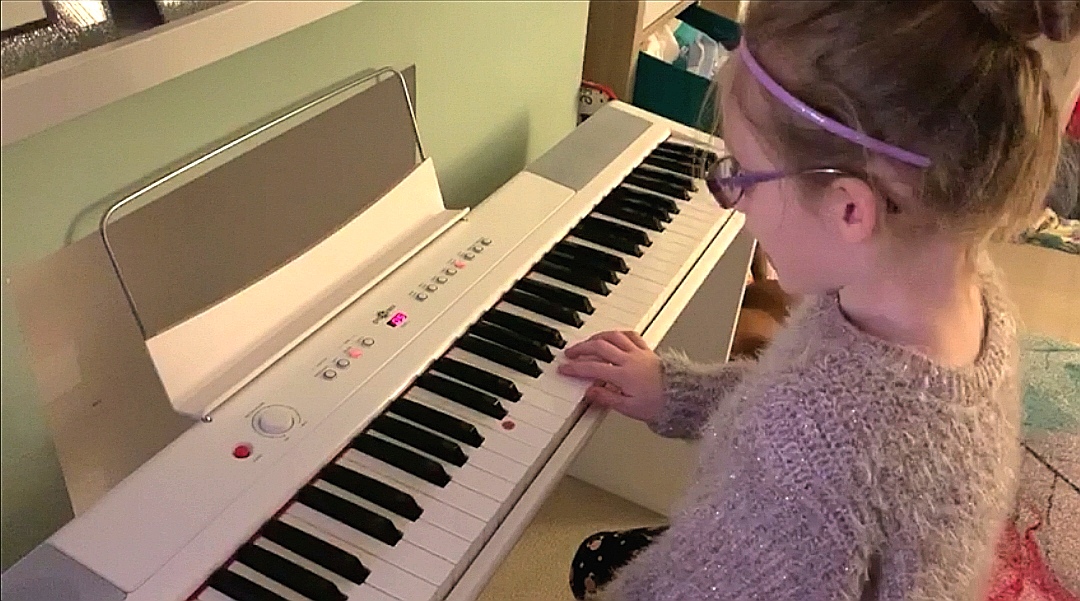 As always, any questions at all please don't hesitate to get in touch. ❤️🎹🎤
Happy Practising!
Phillippa 🎶
Welcome Information for Young Beginners!
Monday, August 24, 2020 | Welcome Information
Hello and welcome to our PJC Family! We're so looking forward to meeting you and your child at their upcoming free trial lesson.
Please read the information below before you arrive to the first lesson. If you have any questions not answered in the information below, then please do not hesitate to get in touch.
Phillippa ♪
Terms and Conditions
Please sign the terms and conditions before your child attends their trial lesson. Please click this link to be directed to the form.

Using the Calendar
You should have already received an email to set up your password for our online portal.
Your child is now signed up for their chosen lesson slot and you should be able to see this on the calendar once you sign in.
Watch out for the different locations- Purple slots are for Yeadon LS19 7ET and Green is for Baildon BD17 6SZ.
If you need to cancel a lesson for whatever reason, you will be issued a 'make up credit'. You can use this credit to sign up for any other group lesson that has an available space. Please note, as in the policy, lessons cancelled within 24 hours notice will receive no makeup credit.
We have a full blog post on how to use our make up credits here.

Yeadon Venue Information
Mondays, Tuesdays and Wednesdays
PJC Music School, 36 Kirk Lane, Yeadon, LS19 7ET

There is plenty of on street parking around the premises, but please only use the pavement directly outside of the building for drop offs, not for parking. For more information about our new, Yeadon premises please read our blog post here.
Baildon Venue Information
Sundays
11 Bramham Drive, Baildon, BD17 6SZ

There is on street parking at our Baildon Venue as it is a home studio. Please arrive at the blue front door and give a nice firm knock.
Your child will be met by PJC and brought into to the Music Room. (Please don't arrive early as unlike our Yeadon premises there is no waiting area.)
On the first day, please feel free to drop your child off quickly, or come in to see the room, say hello and introduce yourself.

Can Parents Stay?
Parents are not allowed in the music rooms during lesson time. From my experience, children focus better, relax easier and have much more of a good time when their parents are not there, even if that means that the first few minutes are a little bit scary.
For younger children, please don't worry if you child is upset when you leave them, we are completely experienced in handling this, and students are always happy in no time at all.

Equipment
Don't worry about purchasing anything before the lesson. Students will receive their Starter Park at their trial lesson. This includes:
First Piano Book
PJC Book Bag
PJC Pencil
PJC Laminated Flowchat and Cheat Sheet (to help parents support their children at home)

You can also order PJC Uniform for an additional price.
The T Shirts are available to order for £10 each in our PJC colours blue, pink, and orange and have the PJC Music School Logo on the back. They are available in black, white or RAINBOW GLITTER text (which most of our students go for!) Our Hoodies are available in blue or pink with either white matt or rainbow glitter text and are £20. As an extra, you could also get your child's name on the front for £2.
Just send PJC an email to order yours today.
Practice at Home
As well as our PJC Flowcharts, we have lots of video guides in our online portal to support you with your child's practice at home. Just go to: 'Online Resources', then 'The PJC Piano Practice Guide for Parents'.
If you already have a piano or a keyboard to practise at home then fantastic! If not, please don't feel that you need to go out and buy a piano! It would be great if you could purchase or borrow a keyboard so that your child can practise all the wonderful things they will learn in the lessons. I have written a detailed blog post here helping parents with the daunting task of finding the right keyboard or piano.

We also have our PJC 'Fast Track' programme for an extra £16.50 per month, which provides bi-weekly support for practice at home.
This programme allows pupils to move through their first two piano books at an even quicker rate, and results in superior progress in ABRSM Exams. Please get in touch or read our blog post to enquire whether your child is suitable for our Fast Track Programme.

Again, please do get in touch if there are any questions not answered above or if you need support with using the online portal.
Many thanks, and see you soon!
Phillippa ♪
Covid-19 Risk Assessment
Thursday, August 20, 2020 | Covid-19
During the Covid-19 Pandemic, we have put the following measures in place to ensure our students and their families are as safe as possible on our return to face to face lessons. Please could you take the time to read the information below as there are several big changes:
UPDATED NOVEMBER 2021

♩ Both our venues now have keyboards around the edge of the room, facing the walls instead of each other.
♩ This has created a large space in the centre of each room, allowing students to sit/stand more socially distanced for any group discussion or activity.
♩ There will be compulsory hand sanitising on entry and exit for all students.
♩ Students' temperature will be checked on arrival using a no-touch infrared thermometer.
♩ We will not be asking our students to wear masks, however please feel free to send your child in one if you wish.
♩ All keyboards, headphones, stools, door handles etc. will be sterilised between lessons.
♩ Students must bring their current music book, a pencil and an eraser to each lesson in a bag. Special PJC equipment has been provided for our students and charged to parent's accounts to cover the cost of these.
♩ In order to enable social distancing and allow time for cleaning between lessons, our Young Beginners Lessons will reduce from 55 minutes to 50 minutes.
♩ Parents are asked NOT to bring their children to lesson if they display any of the symptoms associated with Covid-19. Any student who shows signs will be sent home immediately and asked to get a test ASAP.
♩ During this pandemic, we are waiving our 24 notice requirement for receiving make-up credits for anyone who cancels because of Covid-19 Symptoms. Please just cancel as normal on the system and send me a text or email to explain why and I will add the make up credit back to your account. Please note, your child will need a negative test result if they wish to return before the 14 days isolation period.


♩ Although no one under the age of 18 is now required to self isolated if they are contacted as a close contact with someone who has contracted Covid-19, we ask parents to please ensure the student takes a lateral flow test on the morning of their lesson should this be the case.